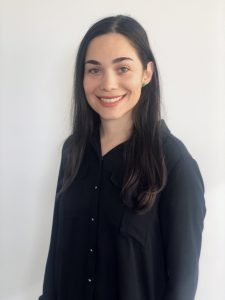 Pelvic Wellness is led by Physiotherapist Fiona Grouber, who is passionate about assisting women of all life stages achieve their health and wellness goals.
Fiona completed her Bachelor of Health Science/Masters of Physiotherapy Practice degree at LaTrobe University in 2014, and then furthered her knowledge and skills by completing a post-graduate certificate in Pelvic Floor Physiotherapy at the University of Melbourne in 2017.
Her interest areas include:
– Pregnancy and Postnatal Care
– Bladder problems such as leakage and urgency
– Bowel problems such as constipation and bowel incontinence
– Pelvic Organ Prolapse (POP) management
– Returning to exercise programs following birth
– Pelvic pain including Vaginismus and Endometriosis
Fiona has experience working in multiple physiotherapy settings, both in the hospital and private practice setting. She currently also works as a physiotherapist on the Maternity Ward at Cabrini Hospital as well as consulting at a Pelvic Pain Clinic alongside Sexologists.
For more information visit Fiona's website : www.pelvicwellness.com.au
She is currently available for appointments on Wednesdays and Fridays. You can book online at www.pelvicwellness.com.au or via email at info@pelvicwellness.com.au